Ewha Sarang (Love) Program
Cheer-up Ewha!
Free snacks and congee (soup) served to 1,000 Ewha students during exam periods.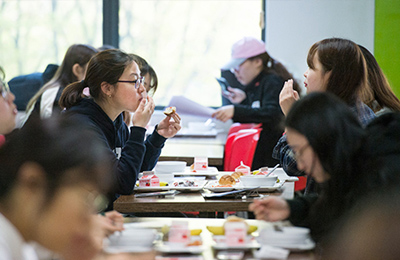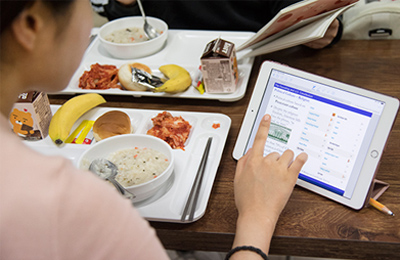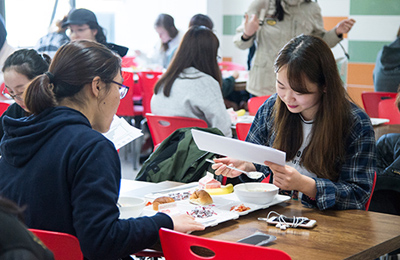 Power-Up Ewha!
At the end of every semester, the university president sends free snacks and uplifting message cards to encourage students studying for final exams at the library and ECC study rooms.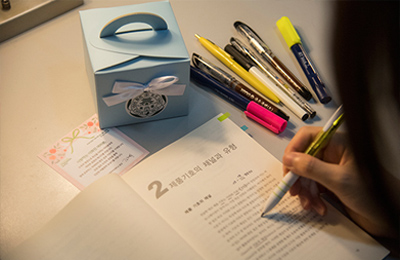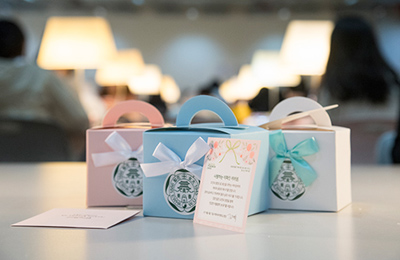 Fire-up Ewha!
This program provides occasional sport programs, artistic activities, and concerts for students.
Welcome to Ewha (For freshmen)
This is an event for freshmen and occurs right after the entrance ceremony. The purpose is to welcome new students and provide guidance on university life. The topics include scholarships, student programs, facilities and much more. Alumnae and students elaborate on university life to add an element of fun, and an eminent alumna secretly visits the event to congratulate freshmen and give a commemorative speech. After the event freshmen students each get a guide book (I@Ewha) and a special souvenir.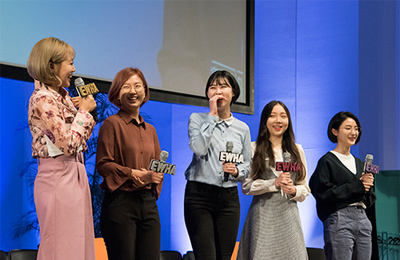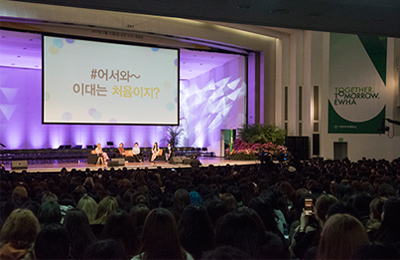 Student Council supporting program
This program supports extracurricular programs and events held by university student councils or department student councils (department university united councils) to help students build networks and adapt to college life.
Eligibility: Department Council or College Council led extracurricular activities
(Programs with content that ensures freshmen participation, interest, and sense of belonging or contents related to the department are recommended)
Application Period: Anytime from the beginning of April to late October
(Please see the homepage for announcements.)