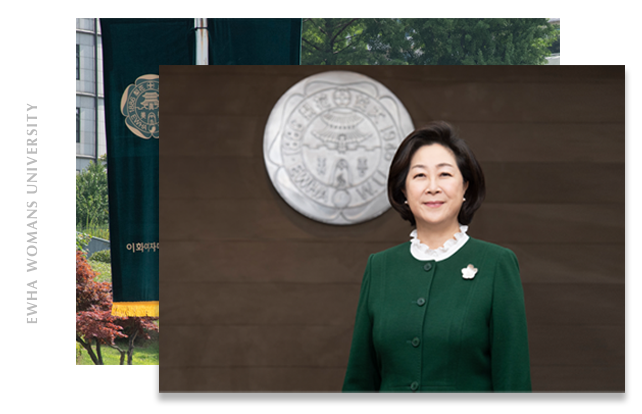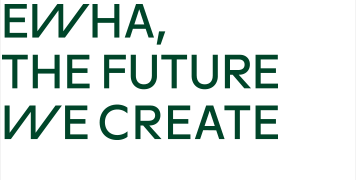 One hundred thirty-six years ago, Ewha opened the door for women's education for the first time in this country, from a humble beginning with just one student. Since then, each one of Ewha's footsteps has been a miracle, rewriting history, breaking social taboos and tirelessly taking on challenges based on the Christian spirit of love and dedication.
Today, we are faced with a new and unfamiliar world. What lies ahead of us represents historical shifts in human civilization including climate change, pandemics, digital transformation, and acceleration of the Fourth Industrial Revolution. With Ewha's long history of overcoming challenges and creating new pathways for women and the world, Ewha will boldly move forward even in this era of unprecedented global and ubiquitous transformations.
I will work hard to enhance Ewha's global competitiveness as a leading research university. Ewha will nurture research areas of global excellence, as well as promising research areas with potential for global competitiveness. I will also help support all sectors of education with the establishment of new educational platforms oriented toward future breakthrough innovations. In all our endeavors in research and education, we will always remember to promote the global public good, and never lose sight of those who may not be as fortunate as we are. Ewha's Christian spirit will guide us always to think of others before us.
Together, I hope to create new opportunities in the midst of great challenges that lie before us. I hope you will join hands with Ewha as we move forward and upward toward building a new prestigious Ewha.
Sincerely,

Eun Mee Kim
President
Ewha Womans University